Whaaaaaaaaat?! You heard right, we are officially in Australia! While most of the world is still on lockdown, Australia is slowly moving forward with plans to reopen. We just went global, and where better to start than the Land Down Under; home to the Sydney Opera House, Great Barrier Reef, countless mutant-sized creatures, and now Rock n Doze.
Bondi Cloud Surf House
Did you think our first Australian property wouldn't be on the beach? We just snagged this rad, eco-friendly property located in Sydney , and I'm happy to show it off to you here.
"Bondi Cloud Surf House is atop an iconic building, with expansive views of the world's most famous beach. Walk to the ocean in 2mins for your morning swim. Wake up early and enjoy the most amazing sunrise. This is your front row seat of the best view in the world. The fully equipped apartment is near cafes, bars, amazing restaurants — all a lazy stroll across the street. Australia's most Instagram-able pool is just out your garage door."- Zanadu (on behalf of Sydney Dreams).
Festivals to Look Forward to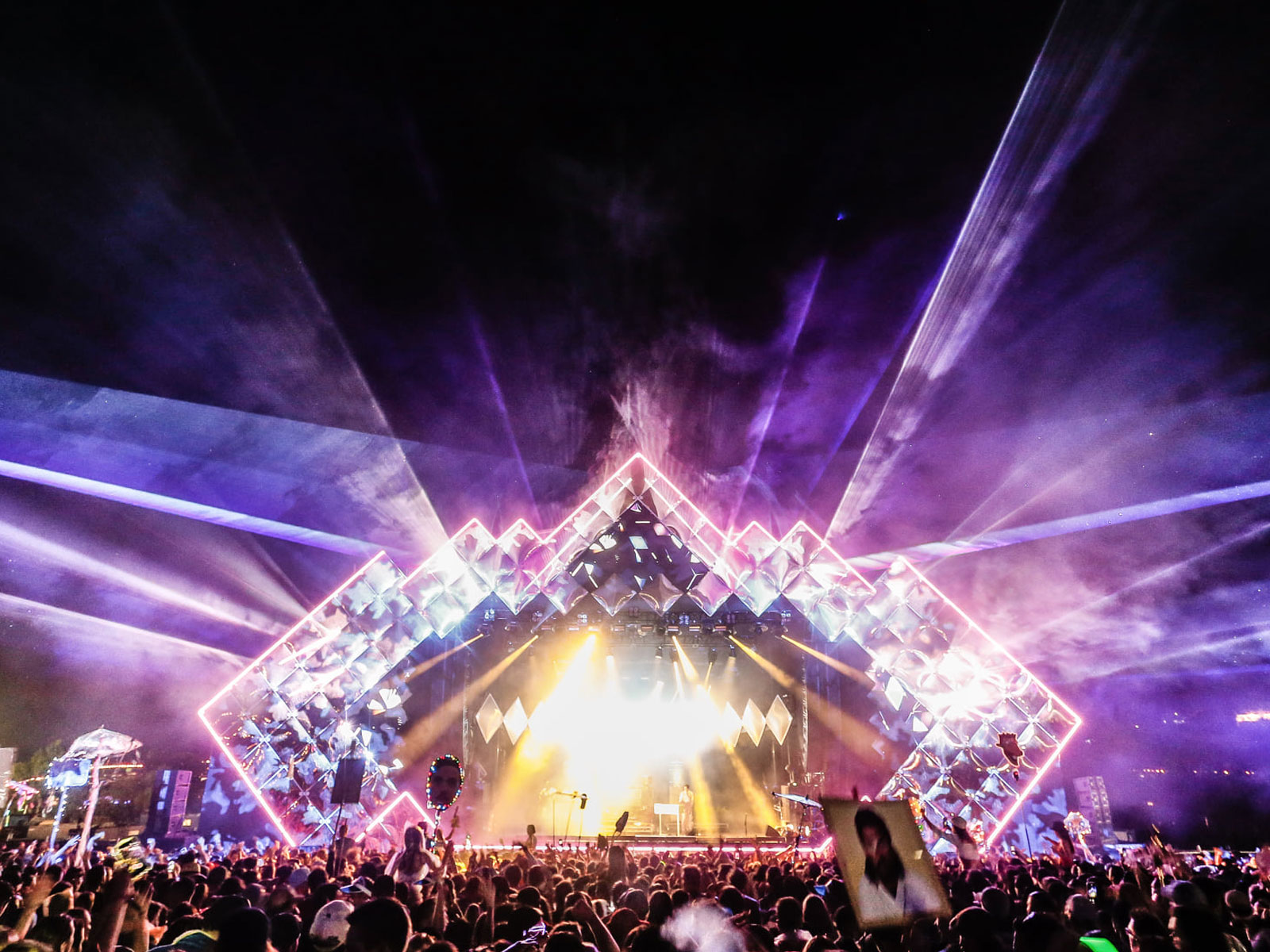 It's been a long, sad year since many of us have been to a music festival. Well crack out the festival gear you thought you'd wear in 2020, because Australia has several mind-blowing line-ups ready for you to finally get your music fix in 2021. Here are a few-
Wildlands– March 6 – 7 at the Brisbane Showgrounds, featuring electronic & hip-hop artists like The Veronicas, What So Not, Choomba, Golden Features, and more.
Splendour in the Grass– Easily one of Australia's most renowned festivals happening July 23-25 at the North Byron Parklands. Headlining this year are the Gorillaz, Tyler the Creator, and the Strokes!
Melbourne Music Week– This year MMW has three months packed with music to draw people out of their bubbles and back into the music scene. Headliners this year include Wominjeka, BANOFFEE & Aphir, Adalita X Grand Organ, and more. Stretching out from Dec. 9th, 2020 to Feb. 28, 2021, there's a genre and an artist for everyone.
Inverted Festival– Even though I won't be able to go, this brand new festival, happening May 1 at Metricon Stadium Gold Coast, has the punk rocker in me genuinely screaming. They've got Aussie Punk Rock, Pub Rock, Garbage Rock, and Shed Rock, featuring artists like Skegss, Spiderbait, The Chats, Trophy Eyes and more. That's not all though, these bands will be rocking out beside a live BMX, Skate, and FMX competition with top athletes competing for gold.
Artists to Look Out for
You don't need to be an Aussie to rock out to these gnarly Australian musicians-
Castlecomer– Their self-titled debut album has been featured in Rolling Stone Australia, and they've been compared to artists like The Strokes and Daft Punk. Rock n Doze is proud to have almost housed these guys before the pandemic ruined our Castlecomer dreams, *sigh*. Give their hit song "Fire Alarm" a listen.
Amyl & the Sniffers– This band brings grit and gut back into the punk scene. Fronted by total badass, Amy Taylor, they've been featured in Rolling Stone, just released their self-titled album last year, and won ARIA's Best Rock Album award. Check out their song "Some Mutts (Can't Be Muzzled)".
G Flip– Georgia Flipa, AKA G Flip, is another badass chick we have to throw in the spotlight. Her down-to-earth vibe, relatable lyrics, and multi-level talent make everyone crush on this Aussie. She just won Breakthrough Artist of the Year in 2019 at the AIR awards, and has worked with major producer, Ariel Rechtshaid . Check out her hit song, "About You."
Alison Wonderland– This EDM queen is Coachella's highest billed female in history. She dropped a new album titled, "Bad Things" in 2020, and is scheduled to play September 21, at Red Rocks Amphitheater in Colorado! Give her song "Bad Things" a listen.
That's all for now, 'til next time,